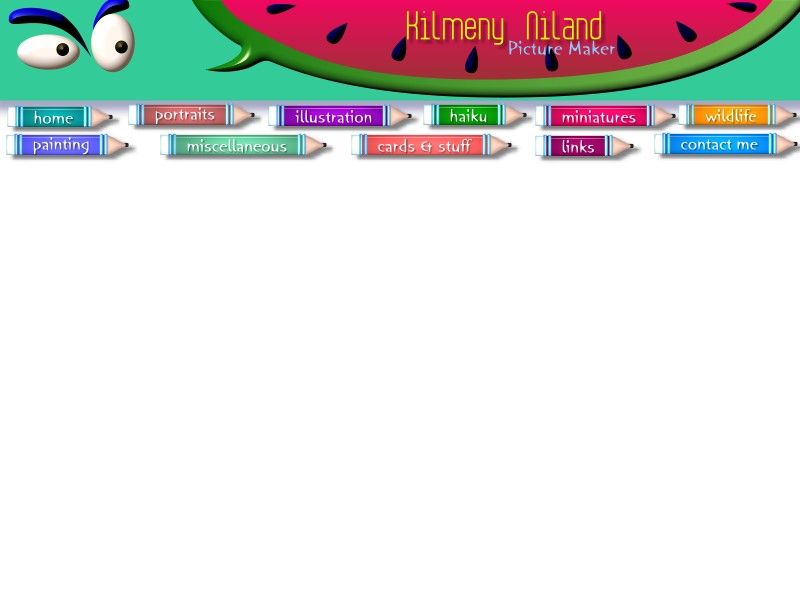 All images copyright. Kilmeny Niland © 2004







usually confined to an area of 16 square inches or 100 square centimetres although many  miniaturists paint

eye-squintingly smaller.

These examples are actual size, mostly watercolour or

acrylic -- on paper or ivorine.

I became involved with painting miniatures about

ten years ago and have been fortunate enough to win first placings in National and International awards.

I love to paint textures --

fur, feathers, beads, fabric, pattern.  For subjects, I'm

drawn to the idiosyncratic

and the unusual.

If you want to read more on

miniatures, please check out

the links page.  If you are interested in commissioning work, please email me.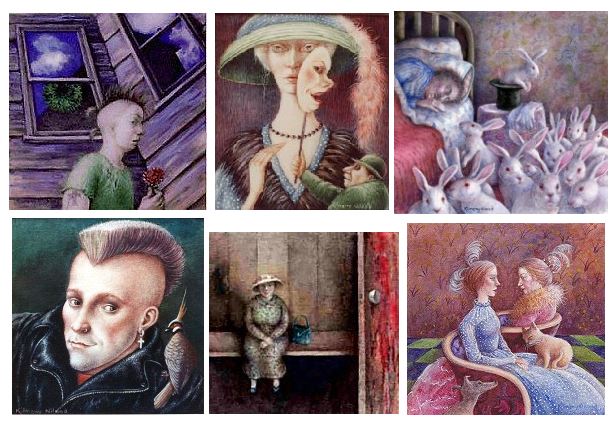 Please place cursor over images to see title.